|
Products
| PPR Welding Machine
PPR Welding Machine


Working Range : ø 16 to 160mm
Working Temperature Range : 40-300 °C
We are specialized in developing and manufacturing PPR Welding Machine for Welding of PPR pipes & fittings coated with high-quality PTFE non-stick coating & controlled by Microprocessor based PID Digital Temperature Controller with Audible Timer.
Advance Features :
PTFE Coated hot plate can also used for PE, PP butt welding.
Specially design insulated handle with better grip for firm handling.
Light in weight for easy handling.
Uniform & Fast heating all around surface.
PTFE Coated dies for socket welding.
Specifications :
Working Range with Various Model: 220 V - 50/60 Hz
Working Range: 16 to 160 mm
Working Temperature Range : 40-300 °C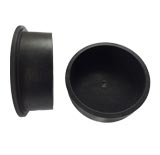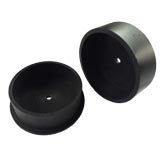 ø Suitable Pipe Size
15 - 63 mm
50 - 110 mm
75 - 160 mm
Dimension( " )


(Machine Body)

17 x 3 x 6
20 x 3 x 8
--
1.9
2.6
--
Application:
In construction site, in workshop
Display:
Digital
Machine body Dimension:
17 x 3 x 6, 20 x 3 x 8 inch
Weight:
1.9, 2.6 kg
Working Range:
16 to 160 mm
Working Temperature Range:
40-300 degree C